FRANK DIGNAN
COMMERCIAL BARRISTERS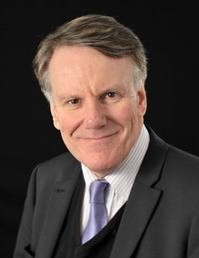 Frank Dignan
Barrister
Frank Dignan barrister has accepted an invitation to join the 5 Chancery Lane commercial barrister offering.
Credited with being the founding director of the award winning Legal Clinic at the University of Hull Frank Dignan is one of the first if not the first barrister to share in Tahir's strategic vision of a collaboration specifically tailored and created to assist HNW and business clients. Frank brings his wealth of experience and accepts instructions on advisory and contentious matters. 
Read more
Frank Dignan is a practising barrister who trained for the Bar in Manchester gaining a distinction, before completing his pupillage focussing on Chancery matters in London's Bedford Row. Frank has appeared in a large variety of cases in tribunals and courts. He acted as a legal advisor to the Spodden Valley Environmental Campaign Group in Rochdale previously worked for BBC Radio on sports programmes and for commercial channels. He regularly contributes to media coverage of current affairs. This has included, 'Kilroy' (Kosovo conflict), 'Newsnight' (Defence policy), BBC TV 'Look North' (Iraq Enquiry), and Radio Humberside, (the Jury system). Articles include contributions in 'Law Society Gazette' (Asbos) and 'Yorkshire Post' (Parliamentary Selections). Frank has served in local government, West Yorkshire County Council (1983-86) Leeds City Council (1988-96). His particular areas of interest were Passenger Transport, Education, and Sport and Leisure. A former parliamentary candidate (Labour), he played rugby league for the University of Leeds. Full profile information is soon to follow.
5 CHANCERY LANE
COMMERCIAL BARRISTERS EXPERTISE
•Public International Law